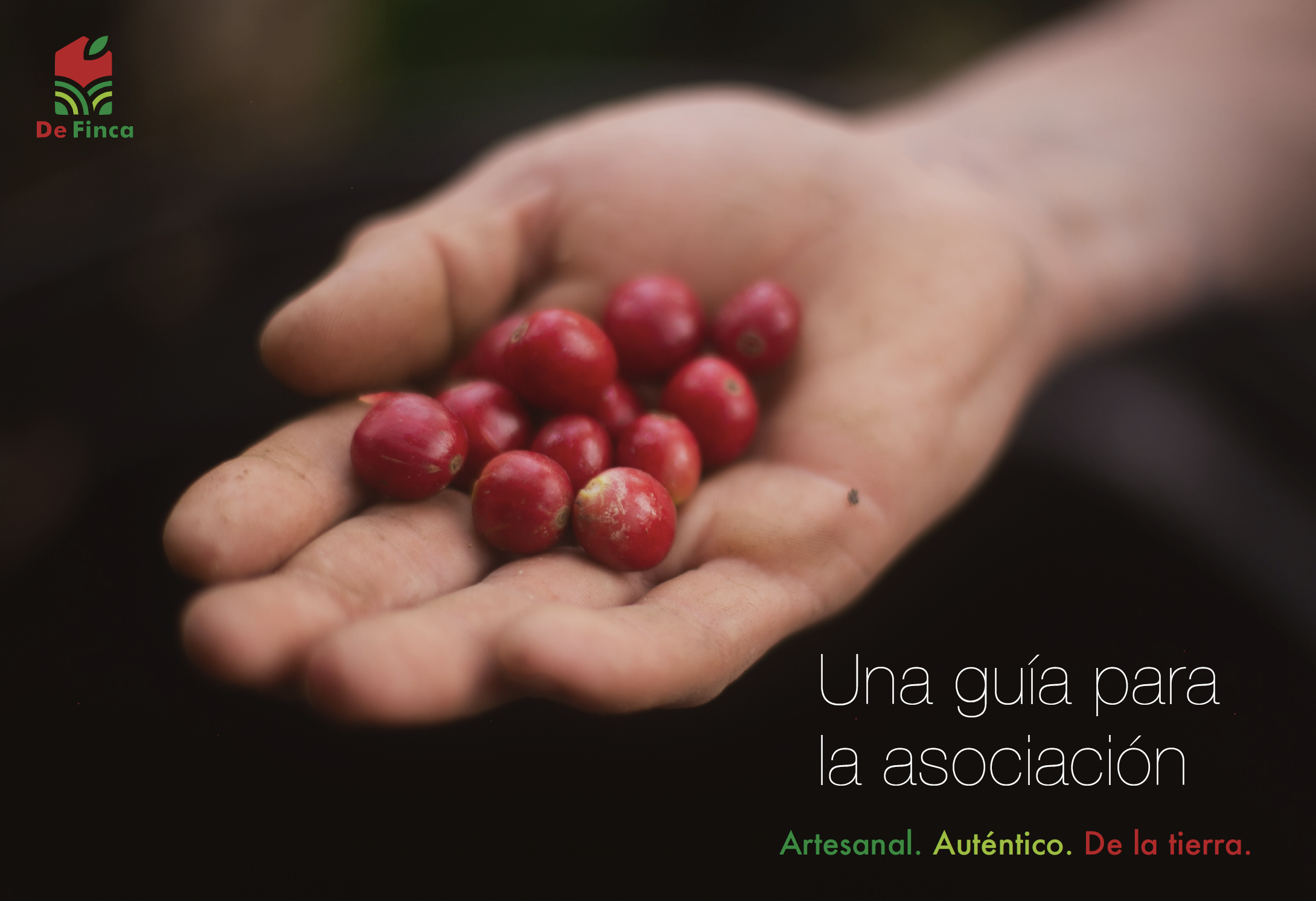 Co-designing Technologies with Colombian Coffee Growers
Co-designing Technologies with Colombian Coffee Growers
Role: UX Designer, Change Management
At a Glance
Over the month of January 2019, I worked with coffee farmers in the Colombian highlands to co-design technologies to improve their coffee production process. With a team of 9 (made up of engineers, designers, business folks), we worked and lived alongside a community of coffee growers in Guavio Alto, Fusagasuga, Colombia.
Our project resulted in 3 categories of deliverables: upgrading of coffee machinery, rebranding and revising of marketing strategy, creation of a coffee growers' association.


The Context
De Finca is a community of coffee growers situated in Guavio Alto. Coffee is their primary produce though they also grow a range of garden produce. In respect to coffee, the majority of coffee growers are small producers with plants ranging from one to four thousands.
The Research
Research involved a three-step process: we spent a week in the Colombian highlands walking through the design thinking process with De Finca's coffee growers. Together, we defined the problem(s) and potential solutions. We then went back to Bogota to get the materials needed for prototyping. After a week in Bogota, we returned to Guavio Alto for another week to iterate and finalize our solutions with De Finca.
The Problem
The problems we identified were multi-layered which we narrowed down into 3 main categories:
1. The quality of coffee beans was compromised due to inefficient roasting process.
The roasting machine did not have a way to cool down the beans after being roasted, which resulted in many burnt beans, changing the quality of the coffee. It needed to find a way to control the cooling down of the beans in order to maintain its quality.
2. The gap between De Finca and their consumers was too wide.
De Finca, being situated in the Colombian highlands, was physically isolated from its target consumers in Bogota, a four-hour bumpy ride away. It needed to find a new way to connect with its consumers.
3. De Finca was struggling as an organization to grow and retain its members.
Though the organization was formed in 2016, it was still a nascent organization with 7 members. It struggled to attract and maintain a steady pool of members due to several reasons we uncovered during the research phase:
i) De Finca was an elusive concept for many community members as it did not have defined goals, aims, and benefits for members.
ii) Guavio Alto was a site of the Colombian war and thus, community members were wary of new ideas and trusting one another; unusual for a farming community where neighbors are usually highly trusting of one another. However, the impacts of the war manifested in the lack of social cohesion in Guavio Alto.
iii) Many community members were paralyzed by self-doubt and did not feel competent to contribute to the building of De Finca as an association. Through conversations, we uncovered the diversity of talents amongst community members. However, many felt disempowered and struggled to see their skillsets as valuable assets for De Finca.
The Ideation
We employed a timeboxed design studio exercise to quickly brainstorm a wide range of ideas. We generated 200 different ideas in 15 minutes. These ideas were then plotted onto a matrix constrained by feasibility and impactability.
The ideation process was co-designed with De Finca's coffee growers.


The Iterations and Solutions
The solutions for each of the problems defined are as follows:
1. Upgrading of coffee roasting machinery
We prototyped a coffee cooling system to consistently cool the beans fresh out of the oven.
Pre-redesign of coffee roasting machine
Post-redesign of coffee roasting machine
2. Rebranding and revising of marketing strategy
We rebranding De Finca's look, brand, feel on their packaging, launched a website, curated their Facebook content, conducted market research on their target consumers, and developed a promotional video to build digital presence and narrow the gap between De Finca and their consumers.
3. Creation of a coffee growers' association
The building of an association required the working of two parts: i) An association handbook that clearly defines the mission/vision, objectives, structure and benefits of the association; ii) A capacity-building workshop with two aims: empower coffee growers to imagine their role in the success of De Finca and to introduce a common set of financial terminology and processes.

Personal Takeaways
Low-tech is as important as hi-tech. I've been thinking a lot about the power of low-tech; defined as piecing together of tools without the need for sophisticated algorithms or features. In my time in Guavio Alto, I saw how coffee growers innovated with the tools they had on hand that led to very sophisticated machine designs.
Co-design is messy and non-linear but critical. Co-design, especially across language and cultures, is often very difficult. Translating between Spanish and English is often tiring. Navigating "American" notions of work ethic vs. work culture in the Colombian highlands is often confusing. But this is why co-design is important and why I continue to do it - design is only useful to the extent that its key stakeholders are involved and included in every step of the process.
Community-based work needs to be sustainable beyond the duration of the project. The power of co-design lies in the fact that communities can continue with the work after the defined project officially "ends". As such, we compromised the quality of some of our deliverables (editing in Microsoft Word vs. Photoshop) in order for De Finca to access and edit them after we leave.
Design, though important, is not a magic bullet. Whilst our work resulted in some tangible and impactful solutions for De Finca, one of the biggest barrier to the success of the association is the bureaucracy of the Colombian legal infrastructure. Getting De Finca registered as an associated required navigating lots of paperwork and processes that are overwhelming for coffee growers.
Colombian coffee drinking culture needs a cultural shift. Through conversations with Colombian coffee growers, cafe owners, coffee enthusiasts, I learned that Colombians exports 80% of their high quality beans and Colombians end up drinking 3-in-1 low quality packaged coffee. Many talked about the need to cultivate a culture of drinking and appreciating high quality coffee in the country.